The Under 14s are managed by FA Level 1, Youth Award Module 1 and 2 coach Jon Somers Wells.
TRAINING
The Under 14s train at Branston astroturf 18:30 – 20:00 through the winter. Through the summer we revert to Branston playing field on Saturday mornings from 10:15am to noon and Tuesday evenings at Potterhanworth Road playing field, Heighington, from 18.30 to 20.30pm.
MATCHES / RESULTS
For further details of matches and (if age-appropriate) results visit midlincs.com.
SPONSORS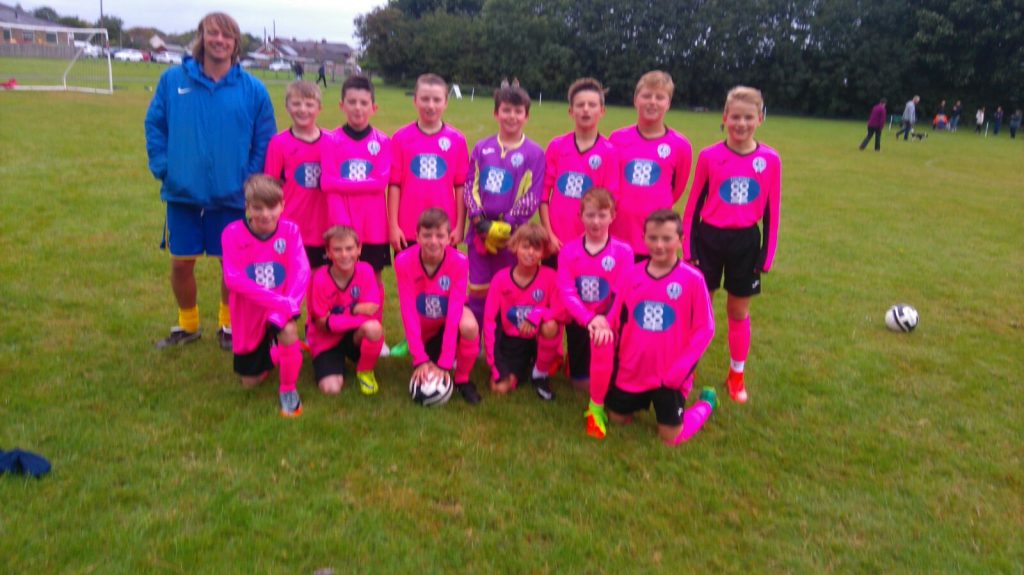 ACHIEVEMENTS
Mid Lincs League 2 Runners Up U11 2016/17
Mid Lincs Sportsmanship Award winners U11 2016/17
Mid Lincs Sportsmanship Award winners U7 2012/13